Should You Have a Booth at An Outdoor Pet Event?
By Arden Moore our certified master pet first aid & CPR instructor 
You know dog and maybe, cat. You are certified as a pet first aid instructor. And, possibly, you have also earned certifications in dog training, pet boarding, pet sitting, grooming, animal behavior or another pet field.
Now, it's time to monetize your knowledge. A popular choice is to showcase your business and expanded services at an outdoor pet event, such as a doggy fun run, a pet-themed expo or fundraiser for a specific pet purpose. On the surface, that idea seems ideal. Typically, these events draw lots of pet parents and pet professionals.
You should be able to sign up lots of people to take your pet first aid classes or other pet class offerings – right?
Maybe.
What to Consider Before Agreeing to a Booth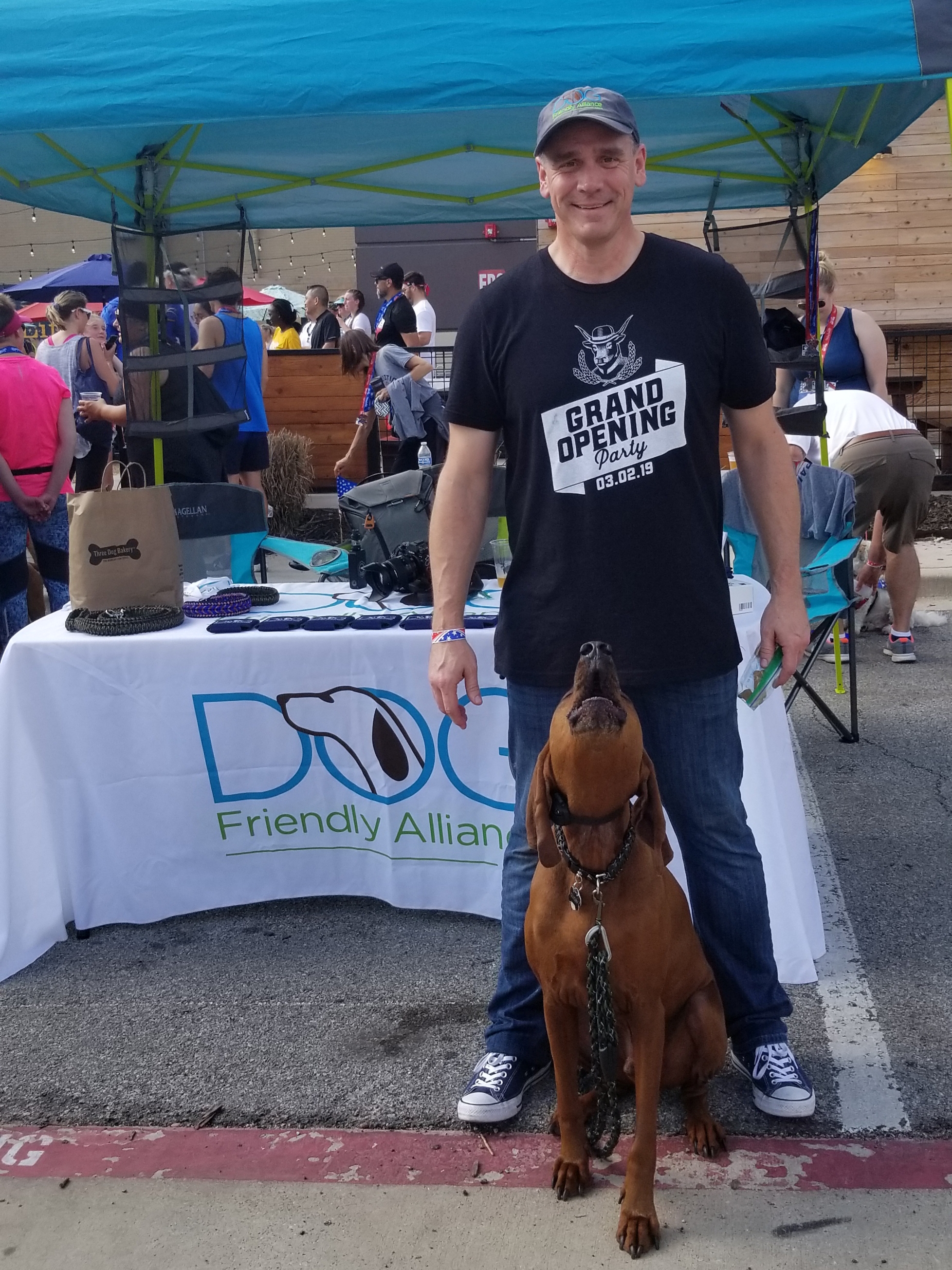 Like many of you, I have had some disappointing experiences and ones that exceeded my expectations. Before you eagerly agree to be a booth vendor and pay the event fees, consider this checklist:
Is the day of the event work for your schedule or conflict with a training class?

How many hours are required from travel to, set up, the event and breaking down of your booth?

Does the event host have a backup plan/date in case of inclement weather?

What have been the reviews on social media sites regarding the event in past years?

Do you have a goal of signing up x number of students and/or to network with other pet professional groups in attendance? How can you network if you need to be at your booth? Will you have staffers or friends helping you at the booth?

Do you have the basics to make your booth look professional – and not thrown together? That includes a study 6-foot table with a clean table cloth ideally ironed, an eye-catching horizontal banner or a popup vertical banner. Are your products displayed in an orderly manner and accessible to booth visitors?

Are you guaranteed a good booth location that will generate lots of foot traffic or will you be tucked in a remote corner?
Recently, I elected to not host a booth at an event in Dallas called Unleashed Paws Fur Fun Run. Since this was my first time at this annual event, I wanted to have the freedom to be able to see how the organizers performed. 
So, Julie and I signed up to do the 1-mile fun walk with our dogs, Kona and Bujeau. We purposely arrived early and came with a lightweight tote bag that contained colorful postcards about my pet first aid class offerings, business cards and an autographed copy of my book, What Dogs Want that I presented to the event's lead organizer when I introduced myself to her. I also packed cool water and a collapsible water bowl for our dogs.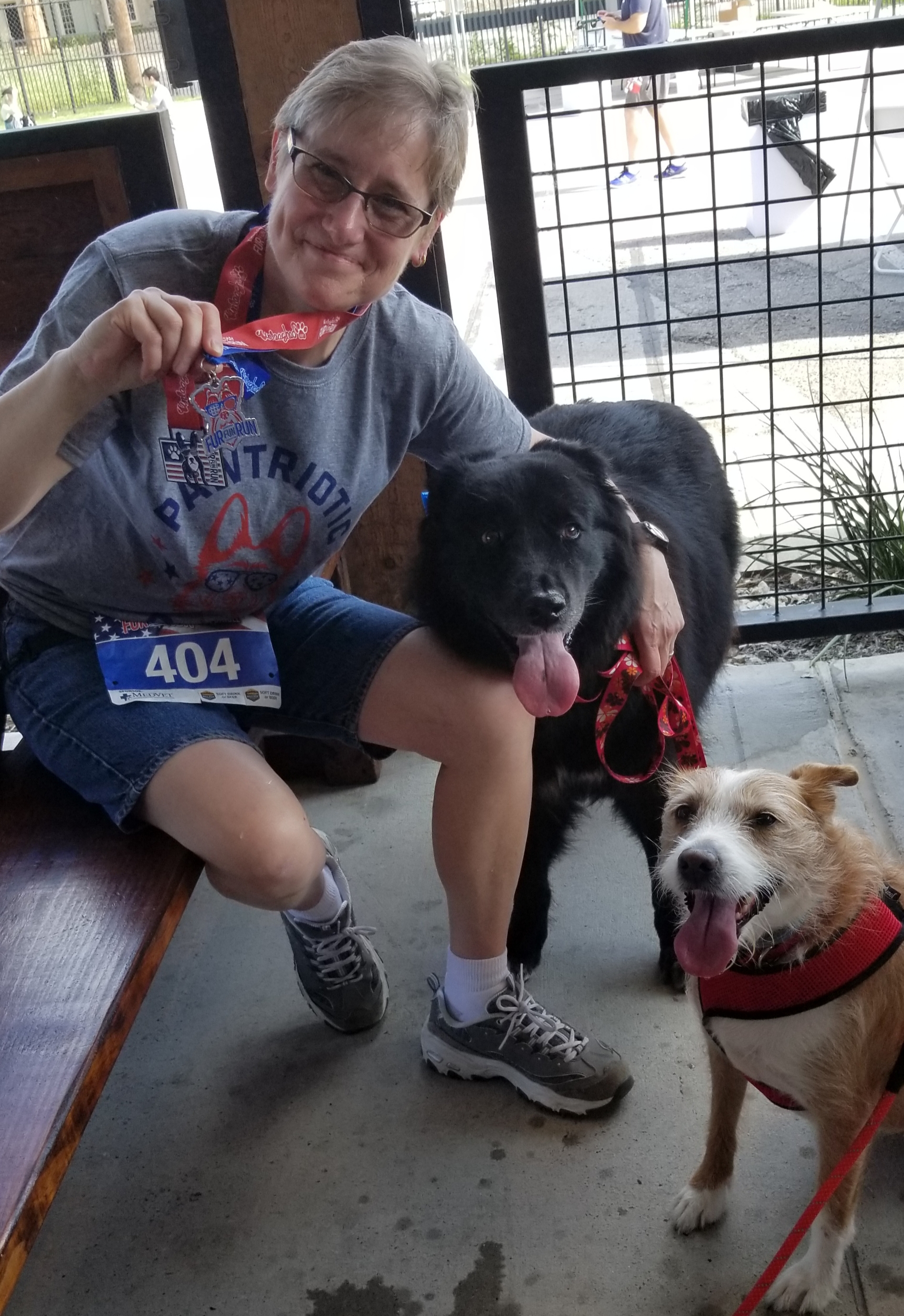 In meeting the organizer, I kept our chat short as I respected that she had lots to do. We did arrange to meet a couple of weeks after the event to discuss how we could cross-promote one another.
What Makes an Event Successful?
Here are some reasons why I felt her event was successful – and tips to consider for a future event in your area:
She made sure that veterinarians and vet technicians from Med Vet were present with medical supplies needed for canine participants incurring a leg injury or heat stroke. One large black lab did collapse on the run and was quickly taken to the Med Vet booth. Within minutes, the vet team had reduced the lab's high temperature and got him back on his feet. I liked that they instructed the owners to take their Lab home pronto inside their air-conditioned car. 

There were two dog-people events: a 5K run and a one-mile fun walk/run. Every quarter-mile on the route were water stations providing cool water in cups for people and plenty of cool water replenished in several dog bowls.

The event limited the number of dog-people teams so the crowd was manageable.

The after-party event was held at a shaded patio of a local ale house with lots of tables to accommodate all. People and their dogs had plenty of "elbow room" to relax after running or walking. 

The event had about a dozen booths with a good mix of shelter/rescue groups, pet product vendors and food for people and safe pet treats.

I was able to conduct productive networking talks with a few key vendors that I may not have had if I had hosted a booth. 
Parting message: Don't feel you must have a booth at every event, big and small, in your area. Be selective. Offer quality freebies and obtain emails by having people register for a free class or other giveaways. And make sure the event does include a veterinary team.